Smart Solutions for Machine Vision and Autonomous Robotics
emitrace® Driver Assistance
Vision-based Driver Assistance for Industrial Vehicles and Mobile Machinery
emitrace® is the new fully embedded vision system for intelligent driver assistance and accident prevention on heavy industrial vehicles. By continuously monitoring a defined risk zone, it alerts the vehicle driver with visual or audible signals as soon as a potential risk for collision is identified.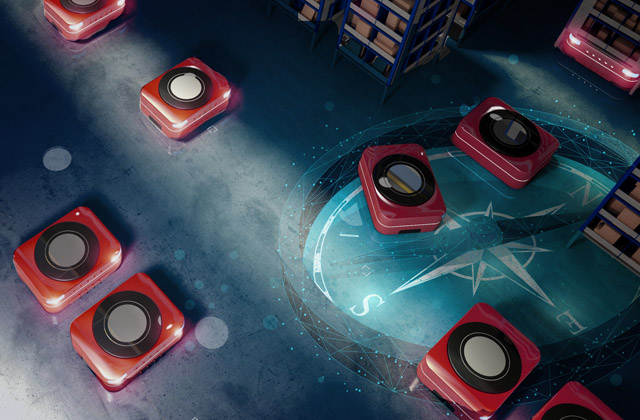 ecceleron™
Smart Software Modules for Mobile Robotics, Machine Vision and Artificial Intelligence
ecceleron™ software modules address a broad range of complex tasks and challenges in the deployment of mobile robotic systems. With its modular structure, ecceleron™ offers an valuable set of building blocks for efficiently designing complex mobile autonomous applications.